How to stream on X, formerly Twitter? A step by step guide
November 17, 2023
Elon Musk's X is capable of handling heavy games and high-quality streams, the tech-titan has proved on his latest Diablo 4 stream. After a few hiccups, Elon was able to share a smooth gameplay with a thousands of viewers. You can do the same.
In an ever-evolving digital landscape, Twitter X stands tall as a formidable platform for real-time conversations and interactions. Among its array of features, X Live, also known as Twitter Live, has emerged as a prominent avenue for individuals, especially gaming enthusiasts, to share their gaming exploits in real-time.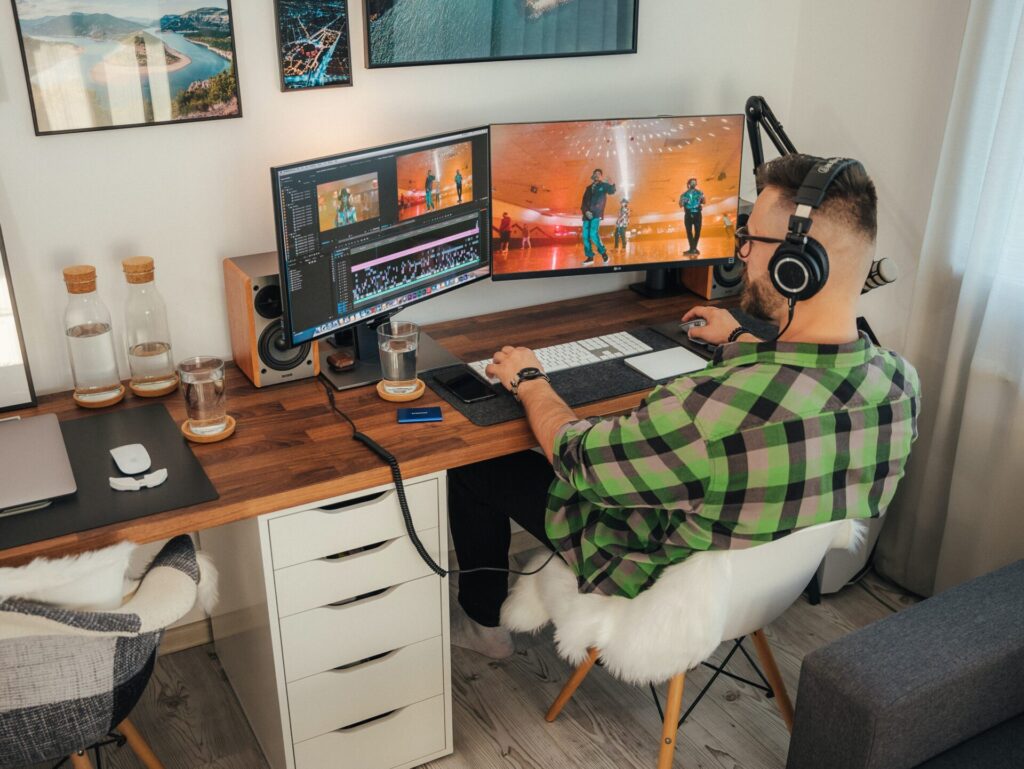 What is X Live?
X Live is a live video streaming feature seamlessly integrated into the X platform. It serves as a tool that enables users to broadcast live video content directly to their audience. For gamers, this feature has become a prized possession, offering a space to showcase their gaming skills, connect with fellow gamers, and cultivate a dedicated community.
How to Stream on X Live?
Here's the simplest way to stream on Elon's X, based on your platform of choice.
For Mobile Devices:
Open the X App: Begin by launching the X application on your mobile device.
Compose a Tweet: Click on the "Compose" icon, typically denoted by a quill or pen symbol.
Access the Live Video Option: Beneath the tweet composer, tap on the camera icon, which represents the live video feature.
Commence the Stream: Select "Go Live" to initiate your live broadcast.
Optional: Add a Description: If desired, include a brief description to provide context to your stream. This can inform your audience about the content you're streaming or any specific goals you have for the stream.
Engage with Your Audience: During the stream, engage with your viewers by responding to comments, questions, or reactions. Building a rapport with your audience enhances the overall streaming experience.
For Desktop Computers:
Access X via Web Browser: Launch your preferred web browser and navigate to twitter.com.
Compose a Tweet: Click on the "Tweet" button, typically found at the top right corner of the Twitter interface, to begin composing a new tweet.
Enter Live Video Mode: Beneath the tweet composer, click on the camera icon. This will activate the live video mode, preparing you for streaming.
Authorize Camera and Microphone Access: If prompted, allow Twitter to access your camera and microphone for the streaming session.
Initiate Your Stream: Click "Go Live" to commence your gaming broadcast. Make sure you have your game ready and that you're all set to share your gaming adventure with your followers.
Provide Context with a Caption: To enhance viewer engagement, include a descriptive caption to give your audience an idea of what to expect from your gaming session.
How to Stream Games on Twitter X?
Streaming games on Twitter X is a breeze:
Prepare Your Setup: First things first, ensure you have a stable internet connection and the necessary gaming equipment, including a reliable gaming PC or console, a webcam, and a good-quality microphone.
Create a Twitter X Account: If you haven't already, sign up for a Twitter X account. Make sure your profile reflects your gaming persona and interests.
Download Streaming Software: To stream games on Twitter X, you'll need a streaming software like OBS (Open Broadcaster Software) or Streamlabs OBS. Download and set it up according to your preferences.
Link Your Twitter Account: Within your streaming software, link your Twitter account to establish the connection between the streaming platform and your Twitter profile.
Configure Stream Settings: Set up your stream settings in the streaming software, ensuring you select the correct streaming platform (Twitter\X) and adjust video and audio settings for optimal quality
Visit studio.x.com.
On the tab Producer – Sources – Create Source – Create source name – Select region – Create.
Copy 'RTMP Stream Key' – Done.
Open the OBS app.
Go to Settings – Stream – Enter Stream Key – Service Twitter – OK – Start Streaming.
Go to studio.x.com – Producer – Create Broadcast – Broadcast Name – Create Broadcast.
For a more comprehensive and impactful streaming experience, leveraging tools like Restream can significantly enhance your reach and engagement.
Visit Restream: Start by navigating to the Restream website.
Login or Create an Account: Log in with your existing Restream account or create a new one.
Add Twitter as a Channel: Select "Add Channel" and choose Twitter from the list. Authorize Restream to connect with your Twitter account.
Customize Stream Settings: Tailor your stream's title and description to captivate your audience and provide an enticing preview of your gaming content.
Use Your Preferred Broadcasting Software: Open your preferred broadcasting software, such as OBS Studio or Streamlabs OBS.
Select Twitter as the Destination: Configure your broadcasting software to stream to Twitter as the destination platform.
Begin Streaming: Click "Start Streaming" in your broadcasting software to go live on Twitter through Restream.
We are yet to see; what else X has to offer for content creators. X Live could be a game-changer in the gaming community, fostering a more interactive and engaging environment. By following these steps and utilizing the recommended tools, you can showcase your gaming talents and connect with a broader audience, enriching your gaming journey on the Twitter platform.