Best Ergonomic Accessories For Your PC Gaming Setup
October 5, 2023
As gamers, we often spend hours on end sitting at our desks without a break. Those of us who work remotely may experience even longer sedentary periods, which harms our overall health. Luckily, several products can help us reduce the strain our hobbies have on our bodies while spending time at our desks.
Chairs
We know you've seen them: massive racing chairs with bright colors, gaudy design, and a branded logo on the headrest. They are everywhere. But are they really the best for your body? Are they worth the price? Some of them may be, but luckily for us, there are also other options. Here are my favorite chairs for gaming.
High-End
Steelcase Gesture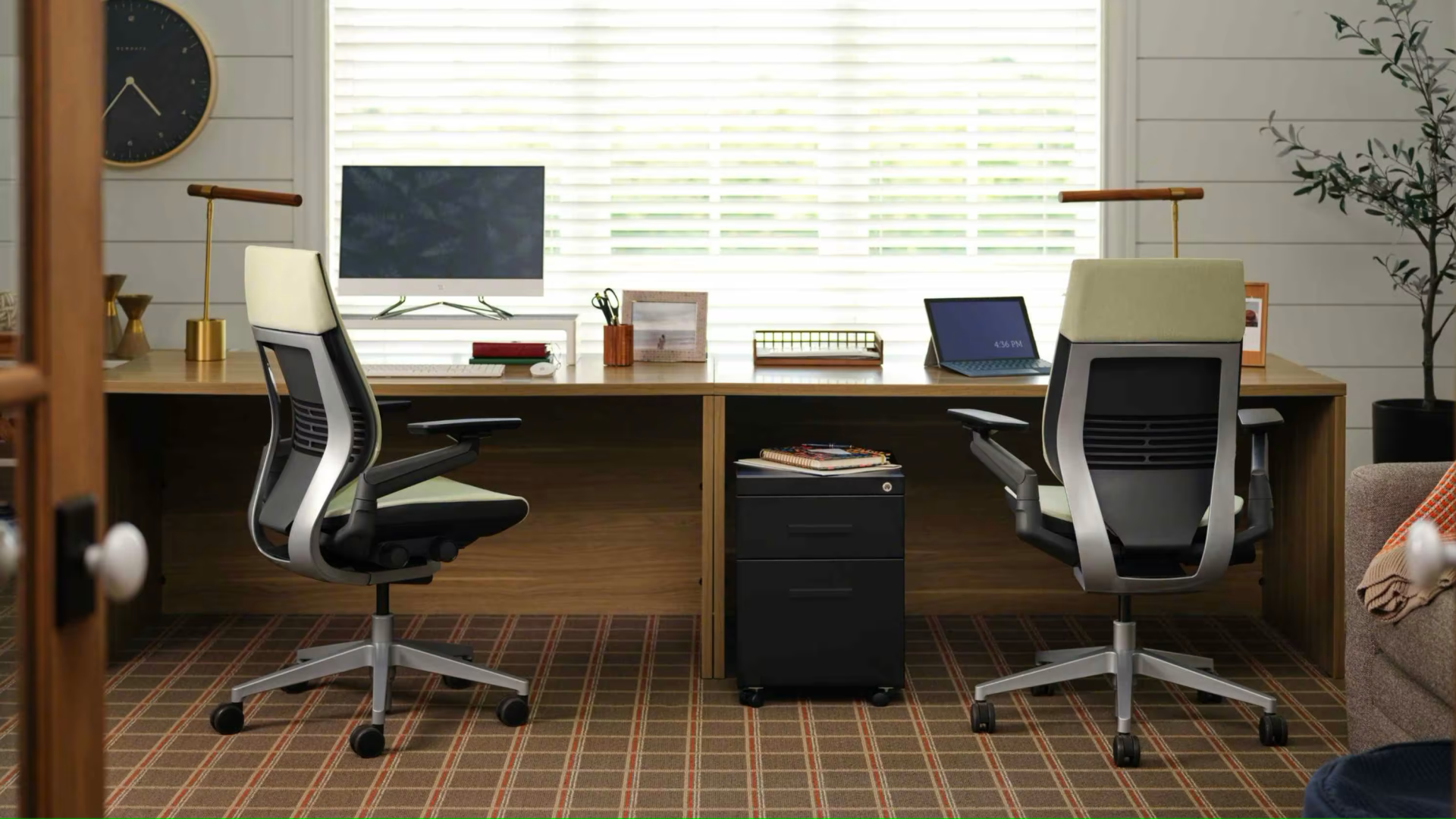 Source: Steelcase
Steelcase has made a name for itself in the industry of ergonomics. Like the well-known brand Herman Miller, Steelcase has been making office chairs for a while and has long been regarded as one of the most quality brands in the space. This chair constantly ranks at the top of many lists for most ergonomic office chairs. It only makes sense that the same ergonomics would apply to those who sit at a desk gaming for hours.
The Steelcase Gesture is a highly adjustable, lightweight office chair that supports you in all the right places. The chair features Steelcase's 3D LiveBack design, which mimics the curve of a spine, as well as adjustable height and depth and armrests. There are also plenty of aesthetic customization options to choose from. The chair comes in around $1200 if bought new from Steelcase, though you can likely find a used version for about $500.
Mid-Range
Corsair T3 Rush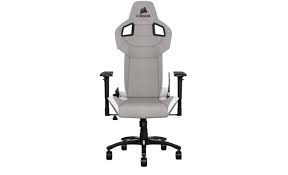 Source: CDW
Corsair is a company known for its gaming peripherals such as keyboards, headsets, and mice. Unsurprisingly, it also makes very comfortable gaming chairs. Corsair's Rush series has been able to fly under the radar due to other brands (cough… Secretlab) taking over the space. Because of this, the chair is very reasonably priced at around $250.
The T3 Rush has a bucket seat, but not one so narrow as to make you feel constricted.It comes with a lumbar and neck pillow but no adjustable lumbar support. The recline goes back to 180 degrees (if you need a mid-session nap), and the armrests are 4D adjustable. The seat cushion is just the right mix of firm and plush and does not easily wear out. Check it out if you are looking for the gaming chair aesthetic, but don't want to pay $500.
Budget Option
Hbada Penguin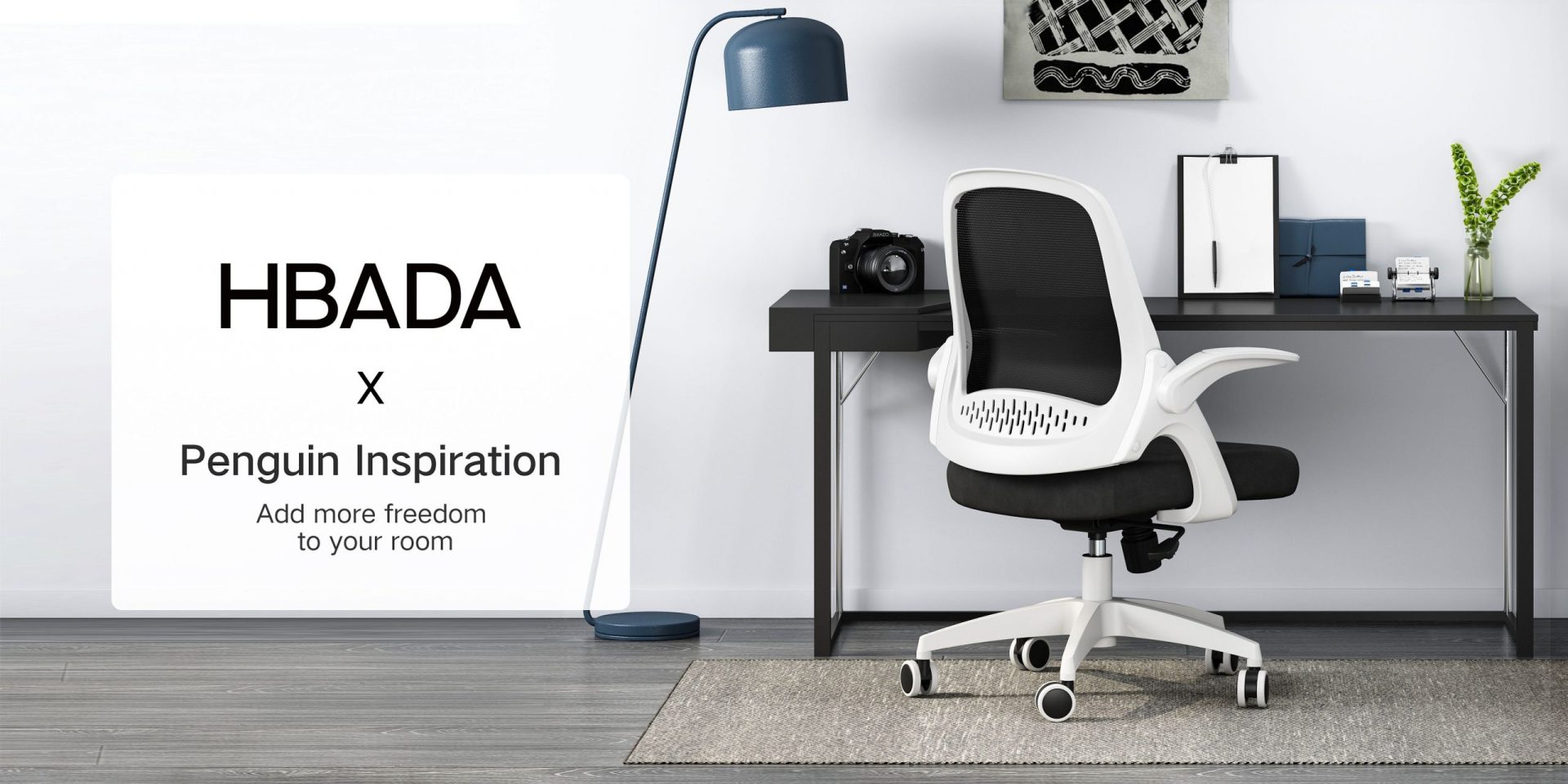 Source: Amazon
There aren't many "gaming chairs" under $150, but there are plenty of office chairs. Some of them are surprisingly comfortable too. Hbada makes all different types of chairs, and you can buy them all straight from Amazon.
The penguin is one of the brand's most popular chairs. While it does not feature a headrest, it features a ton of adjustability, as well as a very comfortable seat cushion. The mesh on the back of the seat mimics the spine curve for long-term comfort. The design is pretty sleek too!
Keyboards
When we sit at a desk with our hands on a keyboard, we are almost never in an optimal ergonomic position. Our wrists are flexed outwards and upwards, and there may even be strain placed on the shoulders. This may become a serious issue for people, or gamers, who type a lot.
High End
Kinesis FreeStyle Edge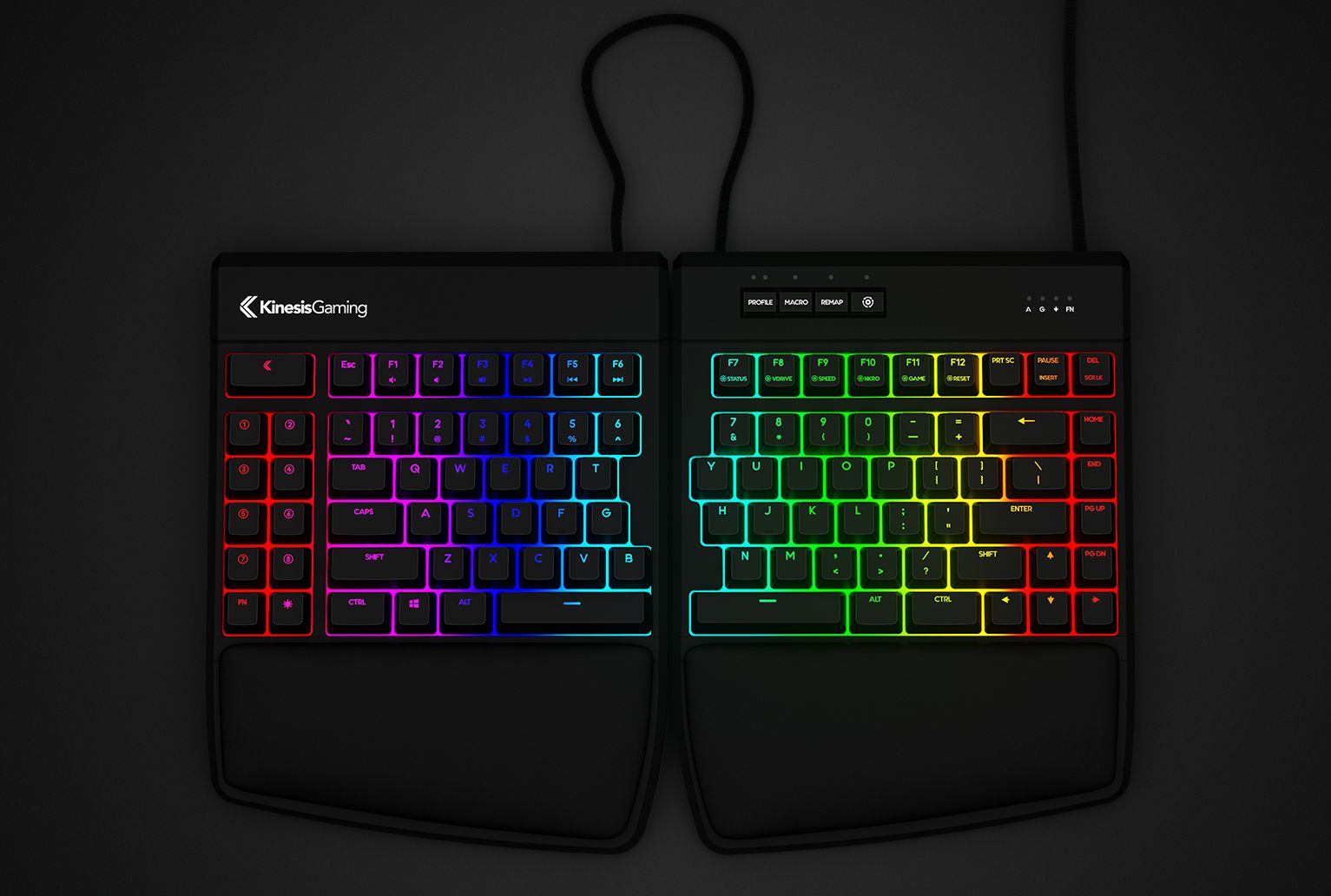 Source: Kinesis
The Kinesis Freestyle not only looks cool, but performs incredibly well. It is a split keyboard that allows for tenting, has comfortable wrist guards, and allows for the halves to be up to 20 inches apart. It has a response time of one millisecond, is a plug and play device that requires minimal setup, and offers a two-year warranty.
The customization options for this keyboard are many. You can choose between the Cherry MX Brown, Blue, Speed Silver, or Red switches. There are also ten options for RGB light patterns when you turn the keyboard on. Pick it up for around $200.
Mid-Range
Cloud Nine ErgoTKL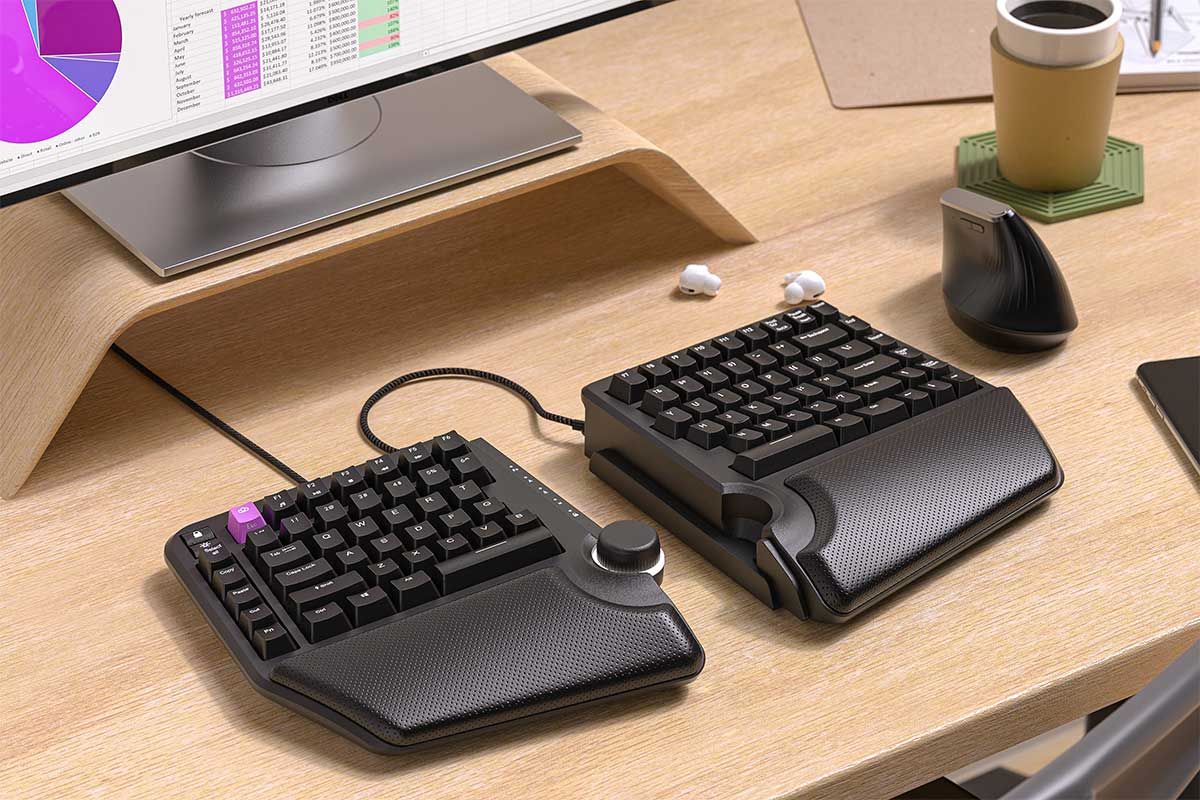 Source: Cloud Nine ergonomics
The Cloud Nine ErgoTKL is a split keyboard that allows users to adjust the angle to their comfort. It also has a wrist rest that allows the hands to sit above the keys and tilt downward while typing to reduce strain on the wrists. For those who like their keyboard to be in one piece, the ability to combine the left and right into one is also present. It also features a stand to prop up the keyboard even more if you are standing up while typing.
Aesthetically, the keyboard is gorgeous. Not only is it fully backlit, but it also comes complete with Cherry MX keys, which are some of the most satisfying mechanical switches out there. This keyboard will set you back around $179.
Mice
An ergonomic gaming mouse is a hard thing to come by. We, as gamers, are so used to holding a mouse a certain way, that anything different feels somehow abnormal. Still, there are several gaming peripheral companies that have invested in creating ergonomic mice.
Mid-Range
Logitech MX Vertical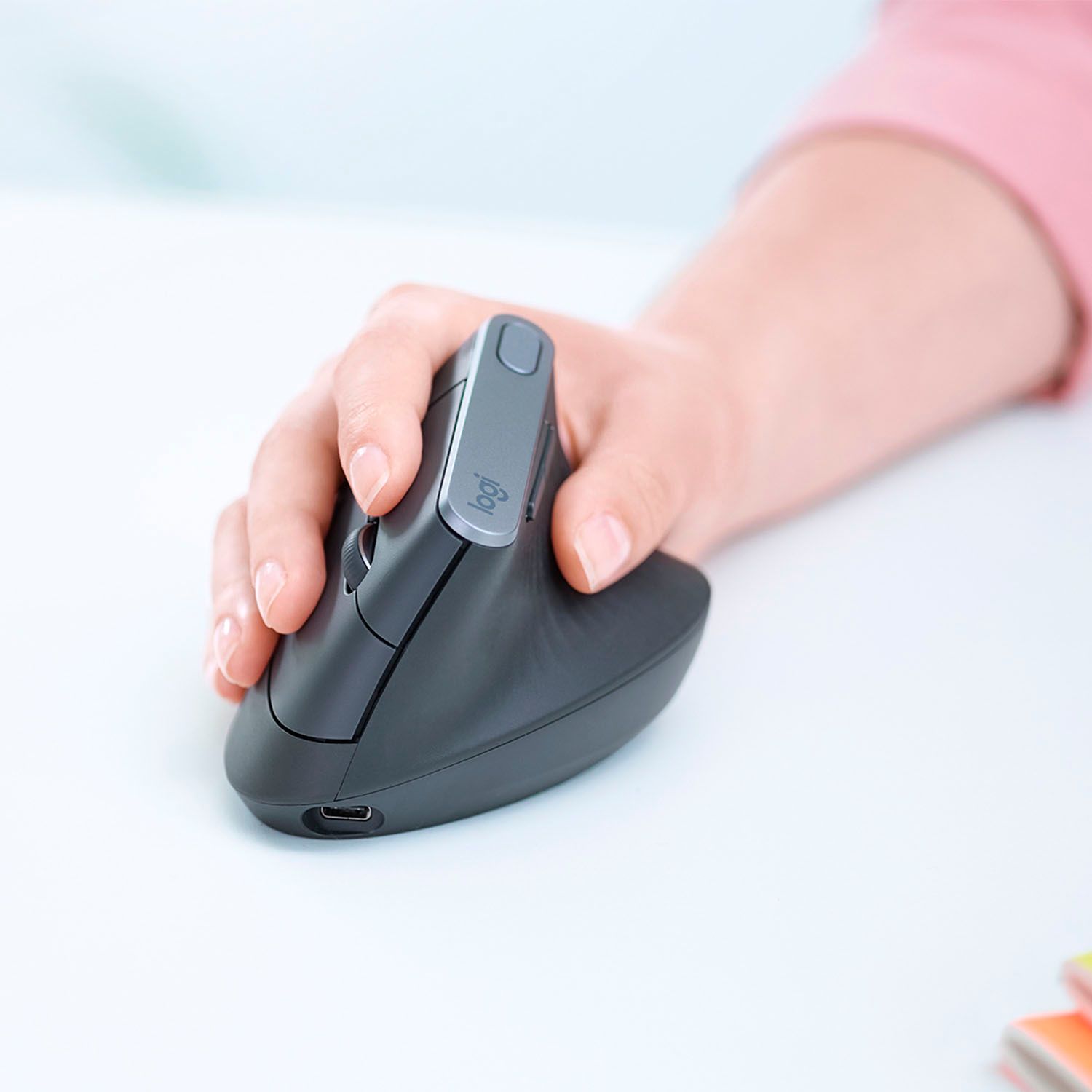 Source: Logitech
Though not a typical gaming mouse, the MX vertical is probably the most advanced ergonomic mouse. The design of the mouse allows your arm and wrist to remain in a neutral position while gaming. The mouse is not made for gaming and is heavier than most other mice, though its ergonomics can't be beaten. Wired, the mouse's response time is 13ms, which is relatively slow in the realm of gaming.
Visually, the mouse is sleek but large, and allows users to program four buttons for input. You can purchase this mouse for around $100.
Budget
Razer DeathAdder V2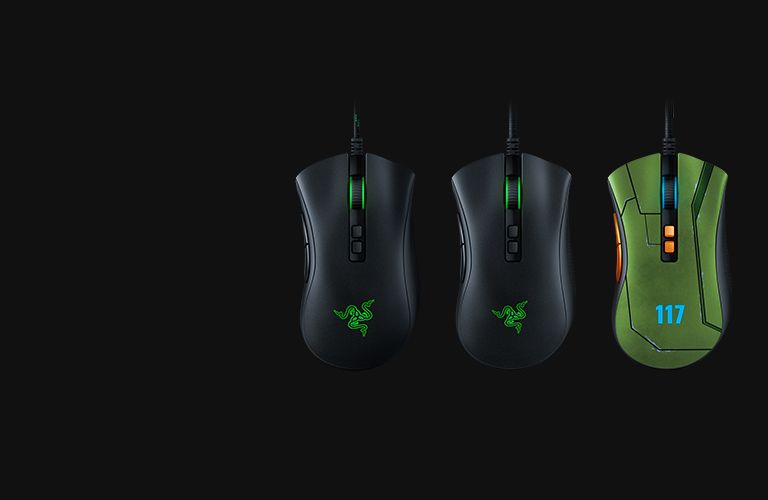 Source: Razer
The DeathAdder is one of the most popular gaming mice out there, and it's for a good reason. With an 0.2 millisecond response time and an incredibly comfortable design suited for multiple grip types, it's no wonder Razer has sold over ten million of these mice. Also boasting 20,000 DPI, this device picks up even the slightest movement with amazing accuracy.
The DeathAdder has a typical Razer design with a sleek black look and bright green accents. You can pick up this mouse wired for around $50.
Final thoughts
There are many options to choose from when looking to make your gaming setup more comfortable. Whether you choose a chair, mouse, keyboard, or something else, there is always room for ergonomic improvement.